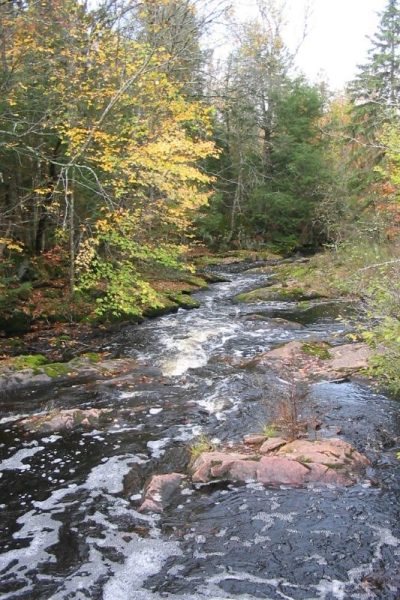 In addition to offering traditional forestry services, we off a wide range of professional land management services. Additional Inquires are also welcome.
Specialty Service Details
Property walk-throughs are cost effective on site evaluations with landowners. The forester and landowner discuss management options, wildlife habitat, how to achieve landowner goals, etc. These walk-throughs are recommended for landowners who are unsure if active forest management is right for them or just to gain a greater knowledge of their forest resource.
Trees, like any other asset needs to be managed properly to achieve optimal growth and performance. Timber marking is conducted using strict guidelines to evaluate each trees health, quality and value. This ensures the appropriate trees are harvested creating a healthy and valuable forest.
Property Line Identification
Using existing survey monumentation, a professional grade GPS and utmost diligence approximate property lines can be identified for timber harvesting and general property location. This provides a cost-effective means to determine the approximate boundary of your property.
Custom Wall Maps and Smart Phone GPS Property Maps
Using GIS & GPS custom property maps are created for a variety of uses such as resource analysis or simply to hang on the wall at deer camp. These maps are customized based on the landowner's desires. They are available in print form as wall maps or digitally for use on android or IOS devices.
Forest Carbon Market Consultation & Access
Generate passive income from your timberland by enrolling into a forest carbon program. The forest carbon market place is diverse and knowing which company will be best for you can be a difficult decision without the proper knowledge. We can assist you in determining what company will best suit your need as well as assisting with the enrollment of your property.
Forest Inventory - Timber Appraisal - Trespass Appraisal
Landowners often need to determine the value of their timber. Forest inventories and timber value appraisals provide landowners with the financial information they need to determine their assets value. Inventories and appraisals are often conducted when property is listed for sale, transferred through an estate, purchased, or in the event of timber trespass.
A frequently missed step in land ownership is failure to establish a properties cost basis when the property is purchased. Most new landowners are unaware that the failure to establish the value of their timber at the time of purchase could cost them thousands of dollars in capital gain tax when a harvest is conducted in the future.
Recreational Trail Building
If you would like to increase the use of your property through the establishment of sustainable long term recreational trails for a variety of activities we can help in the layout and construction process to ensure your trails are both sustainable and take advantage of the aesthetic attributes of your property.
Professional GIS and GPS capabilities including Trimble GPS to accurately and efficiently complete any mapping or resource analysis project.
Small Lots & Camp Ground Aesthetic Improvement & Establishment
If you have small acreage, a lake lot or a specialty project like a camp ground we can help you maximize the aesthetic and functional aspects of those properties.
Permit Application Assistance
Have a project that requires a complicated permit that you need assistance with? We can provide assistance for completing timber harvesting permits, MFL cutting notices, WI DNR Ch. 30 Waterway & Wetland Permits, Access Road Permits, Storm Water Run Off Permits and others.
Professional full service tree planting and tree planting plans.