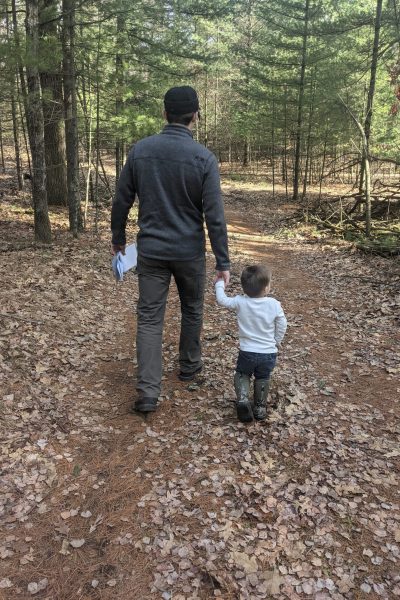 A Century of Legacy Tied to The Land
The Schultz family purchased their first property, a farm and acreage in 1919 in the settlement of Pine Curve. Named after a late 1800's logging settlement east of Glidden, Wisconsin. The settlement, Pine Curve, consisted of several farms, a saw mill and a one room school house. The settlement was named for the huge white pine that lined the meandering banks of the Chippewa River, some of which are still standing today.
In 2004 Pine Curve Consulting Forestry LLC was established out of a growing demand to provide professional forestry assistance to landowners. Over the years the business has grown to provide certified wildlife habitat planning, forest carbon market access and real estate consultation & sales to maximize the value provided to clients. In 2022 the name was changed to Pine Curve Forestry & Wildlife Consulting LLC.
Meet the Forester – Matt Schultz
As one of the most qualified & experienced consultant foresters in Wisconsin Matt's formal academic education, experience & practical knowledge working the land provides clients a tremendous resource of comprehensive information to leverage so they can make wise decisions in the management of their property.
Land & forests has been a way of life for 4 generations which provides a degree of accumulated knowledge that passes through each generation to the next. Matt's education in forestry & land started with life. Growing up as a country boy in Northern Wisconsin knowledge of forestry and land tenure was common and learned at a young age working with Dad & Grandpa in the woods. Land, forests, wildlife & waters was and still is life.
– B.S. Forest Management & Geographic Information Systems
– B.S. Forest Administration
– WI Licensed Real Estate Sales
– WI DNR Certified Plan Writer (CPW)
– NRCS Technical Service Provider (TSP)
– WI DNR Cooperating Forester
-Certified Wildlife Habitat Planner
-Certified Pesticide Applicator – Forestry
In the Community – Public Speaking
Cross Boundary Management – University of Wisconsin Stevens Point
Intro to Private Land Management – Trees for Tomorrow, Sustainable Living Institute
Learn About Your Land Series – UW Extension / WI DNR.
Numerous School and Community Workshops
Northern Hardwood Conference 2021
Ervin H. Schultz "Pine Curve Erv" 1924 -2010
Matt's Grandfather and early mentor to conservation and land ethic. After WWII Ervin owned a farm, logged and worked as a forest worker on County Forest lands doing timber stand improvements with an axe on snowshoes during the winter months. He was a part of the last generation to work in the woods before power equipment. He was a true steward of the land
Matt-
Randy & I would like to thank you for making the logging process so easy for us. We were not sure how this would work when we bought the property. It was an awesome experience! We are so happy with how the logging turned out and to see so many trees still standing.
The animals are loving their new habitat!
Thank you,
Matt-
I really appreciate all of your help and guidance through these years. You were wonderful to work with, and I know you were frustrated at times. I hope I can call on you in the future for help, guidance or information.
Best of luck to you!
Matt-
My meeting with you can only be expressed with one word, WOW! How wonderfully knowledgeable you are. Your ONEness with the forest and its creatures & willingness to help me create a beautiful place in Iron County.
Thank you,